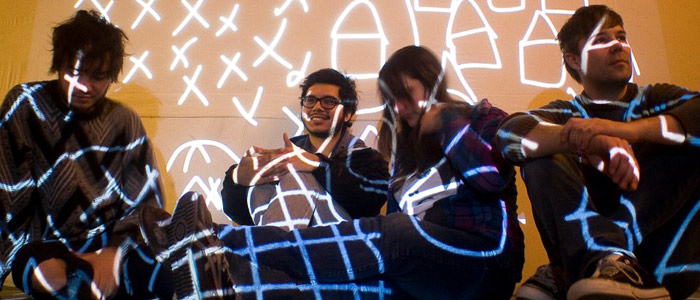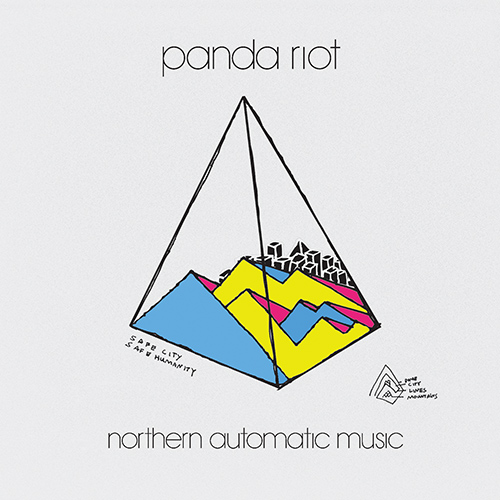 BUY "Panda Riot / Northern Automatic Music"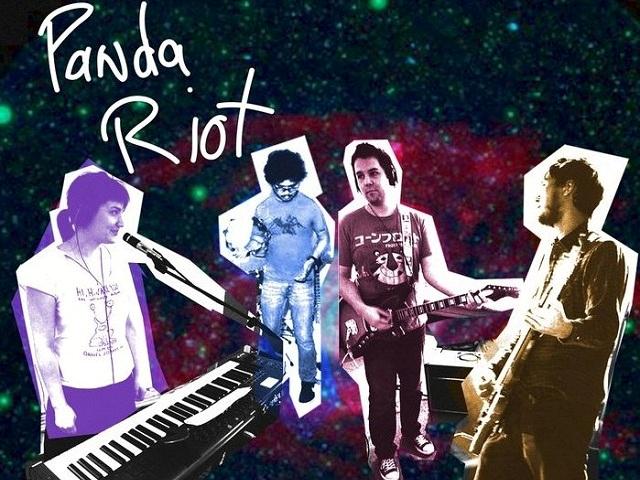 Band Member: Rebecca , Brian , José , Cloy
Something about yourself
Please introduce a little bit about yourself
Rebecca: I play guitar, keys, and sing. I'm also a philosopher.
Brian: I play guitar, the drum machine and sometimes keys.
Cory: I'm the newest member of Panda Riot. I play bass and I also play with another Chicago shoegaze band called Lightfoils.
José: I play drums/aux percussion.

Most important thing in life. (first thing come on your mind)
Brian: Time
Rebecca: People
Cory: Love, friendship, music.
José: Oxygen

Why do you love Panda so much?
Brian: Those are some cute Pandas. As for the band name, we just liked the way the two words sounded together.
Rebecca: We love pandas because they are peaceful and adorable.
Cory: Pandas Rule!!!!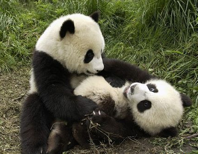 Before you formed, you were working on some short films. Which movie has best score you've see lately?
Brian: Aguirre: Wrath of God, Blade Runner, The Conversation
Rebecca: Dead Man, Manhunter
Cory: Bronson. I loooove that soundtrack.


Tell us something you've never told an interviewer before
Rebecca: Every year on my birthday, my dad writes me a haiku!
Cory: I'm probably just as well known around here for the server/bartending jobs I've worked as I am for playing music.
Something about shoegaze and music
In Taiwan, most of shoegaze band influenced by MBV. after their had a gig in Taipei, looks like everybody love them more. In your shoegaze scene, is it same with Taiwan that many get influenced by MBV? or any other important band?
Cory: Of course MBV has a huge influence on our scene. Bands like Slowdive, the Cocteau Twins, and Lush have also been big "classic" influences.
Brian: In Chicago in particular, though, there's more of a space rock vibe--something closer to Ride.
For us, a lot of things influence us--films, soundtracks, paintings, 90's hip hop, some indiepop stuff too.

Did you ever observed your audience? what did they look like ? Is there any common outfit or feature between them?
Cory: Our fans are the most beautiful people in the world! They seem to wear backpacks a lot. And they rock skinny black jeans.
José: I often do, but when I do, I tend to just smile a lot and see that they're enjoying themselves.
Brian: To be honest, I'm way to shy to look at the audience when we play. The only way I really know they are there is when they clap between songs.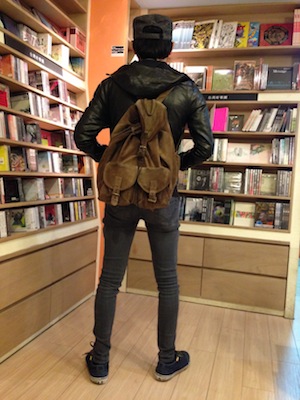 Which venue do you usually performance in your city? with which band?
Brian: There's a bunch of really great venues in the city. The Hideout、The Empty Bottle come to mind. Some bands we've played with that we like are Lightfoils, Startropics, Videotape and Big Colour.
Rebecca: We also love playing house shows and DIY venues!

In your opinion, What's the big difference between 90's shoegaze and after 2000's?
Brian: The 90's bands were drawing from early influences of the late 80's metal and goth scenes. The 2000's are much more of a hybrid of some of those 90s bands and other modern stuff. It's interesting, though, because computers are so powerful now, but electronic music/technology somehow hasn't had much of an influence on other bands in the current shoegaze scene.
Most of Taiwan audience who likes you felt that your music remind them of My Bloody
(Valentine、Cocteau Twins, even Asobi Seksu, who or which band influence each of you most ?)

Brian: I enjoy MBV but I haven't been especially influenced by the Cocteau Twins or Asobi Seksu. I know of them and think they are great, though. I was way more influenced and inspired by the paintings of Joan Mitchell than any band. Other influences are Stereolab, Helium and Digable Planets.
Cory: For me, it will always be bands such as ride, MBV, Swervedriver. In a more abstract sense, I'd say hip hop and even metal have influenced my playing to some degree.
Rebecca: I'm really influenced by early 2000s indie rock: Sonic Youth, Helium, Pavement, Built to Spill, and early Modest Mouse



This is your first album. Any response you've got? Can you share a most delight / a most unhappy one?
Brian: The response has been really great. It's nice to hear because we worked really hard on it.
Cory: So far, the response has been very positive! Coolest thing so far? Getting interviewed by you!
José: Everyone seems to love the album, and that makes us happy people. ☺
Rebecca: One thing that really excites me is that people are recognizing that our music isn't just a derivative shoegaze sound. They recognize that we have a variety of influences and that we are doing something new.
What are you currently listening to?
Brian: Nico Live at Ronnie Scott's, Mayfair Set, Mary Timony's Mountains, John Coltrane's Ascension
Cory: Austra, Disappears, Neil Young, Murder City Devils, Brian Jonestown Massacre, Sareena Maneesh, Tame Impala
José: Squarepusher, Super Furry Animals, Of Montreal
Rebecca: Youth Lagoon, Julie Ruin, Beach House, Alice Coltrane, National Public Radio


Recommend some records to your fan.
"Anything from above."

9. What's your top priority next? Release a new album?
Brian: We are starting to work on new songs, but we still want to make sure everyone hears this record because we really love the way it turned out!