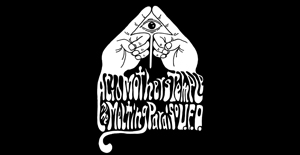 Chinese version:http://news.wwr.com.tw/site/news/248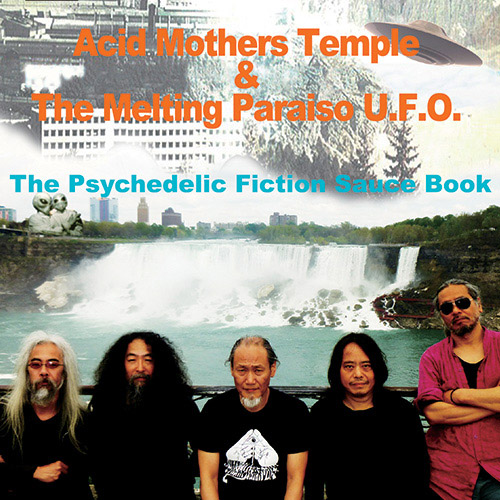 《The Psychedelic Fiction Sauce Book 迷魂幻記源鑒》Q&A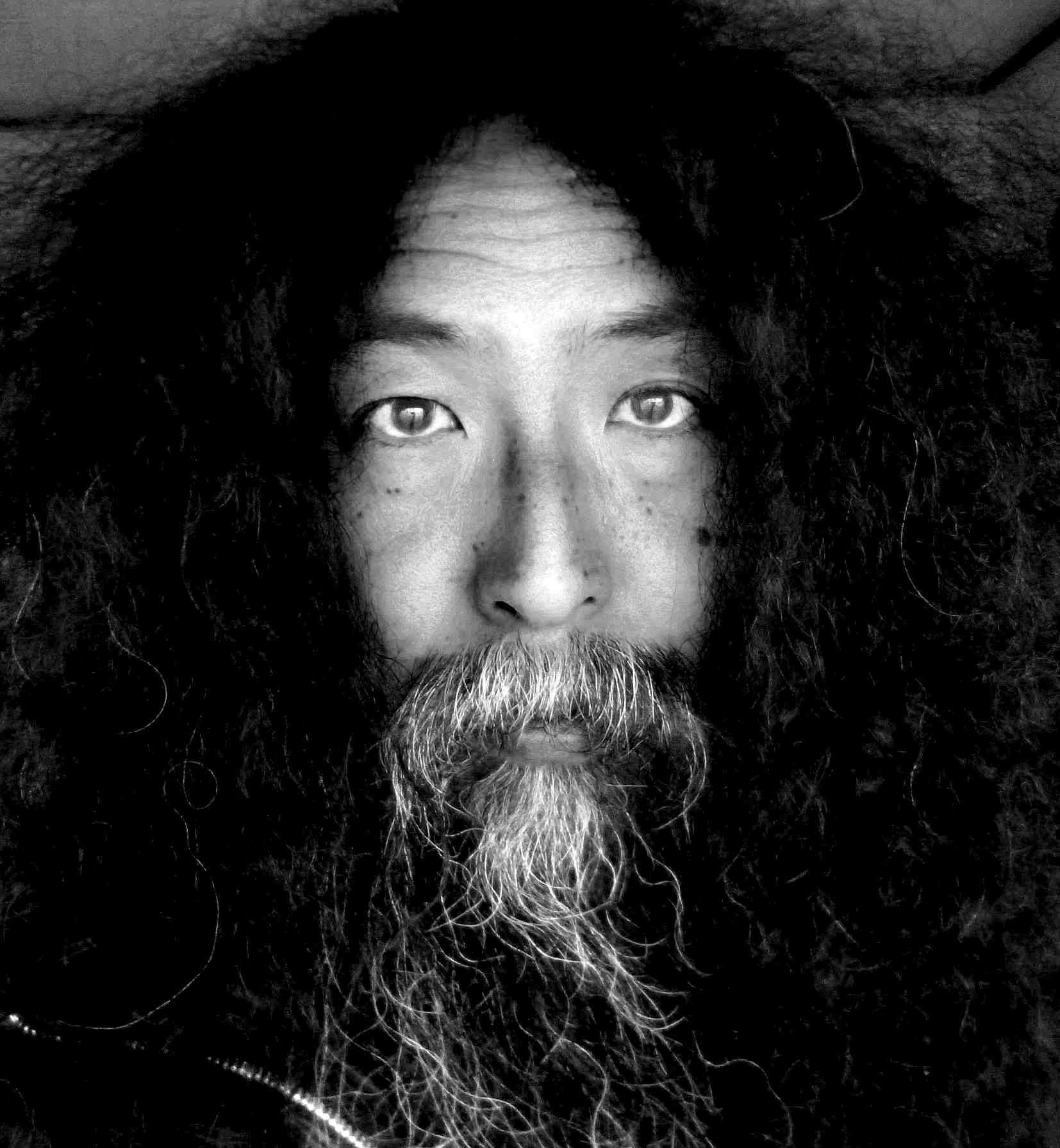 河端一 KAWABATA MAKOTO


-------WWR
-------KAWABATA MAKOTO
Could you talk about something of the album "Psychedelic Fiction Source Book", that why you choose these songs for Taiwanese people?
i chose AMT's classics & standards for Taiwanese people. coz it can be the good guide for AMT beginners.
and i chose some tracks that are different versions from the original studio recordings. coz it's good for AMT maniacs too.
so some tracks are played by present line-up, some tracks were played by old line-up including the original female vocalist Cotton Casino, also the drummer Ichiraku Yoshimitsu who is well known as Doravideo recently.
The title of the album "Psychedelic Fiction Source Book" seems to imply some ideas which share features from Sci-fi to Psy-fi. Science Fiction usually describes a plausible world in a scientific logic. What kind of idea of psychedelic fiction in your music can achieve that plausible world or an altered state of consciousness?
this is the parody of the Sci-fi novel "The Science Fiction Source Book" by David Wingrove.
i have no idea about "psychedelic fiction" though, you can imagine something from this words. even each person has different idea, it's no problem.
anyway i think psychedelic experience is like fiction, so this words "psychedelic fiction" is really fit with our music. coz i wanna make blow people's minds by our music instead of any drugs… hahaha
Continuing the last question, do you think the psychedelic, or ecstatic state of consciousness is possible to an alternative, plausible world? The song "Dark Stars in the Dazzling sky" is your opening "solar sail" in the album. The Psy-Sci-fi sail brings us to a temporal state of ecstasy in exploring a new world or a new sensation. However, do you think this is a fictitious illusion or an authentic, virtual reality, a reality of "Other Side of the Sky" in your role as a witness?
the easy psychedelic experience by drugs show people just a fictitious illusion…
but there is real other side of the world. the drugs can take people only until the entrance of the way to there. if you wanna open the door and reach to the other side of the world, you should concentrate your mind and get the next level of the mind without any drugs.
it looks like "spiritual" way, but it's not so difficult thing, not like "sadhana"… just you should concentrate your mind with your six senses.
our music can help you to open your mind and get virtual experience to reach to the other side of the world. you should just feel it!!!
In the song "Chinese Flying Saucer", we can hear you play homage to Led Zeppelin. Could you talk about the influence of Led Zeppelin to you?
i believe all music has come from the cosmos. so i try to be just good radio receiver to people.
of course we like Zep's music since when we were teenagers.
but about this thing, we just caught similar music with Zep from the cosmic.
in fact Zep have caught similar music with me, but they did it earlier than me.
The most exotic song in the album seems to be the song "La Nòvia." We find lots of features of exotic folk music in the song. And also it is a Spanish word which means "the bride." Is there any implication between foreign country and marriage to the music, or to your personal experience?
"La Novia" is the one of the Occitan traditional song.
we found it from the Occitan female singer Rosina de Peira's album "Ie" (1982).

i really loves troubadour music, the bassist Tsuyama really loves European traditional music,
so we decided to cover this song with Rock idiom. coz the traditional music is just for this local people… sadly we are not Occitan (there was Occitania in south France), we are Japanese. so i think we don't have any right to play the Occitan traditional music as local music. but we can play it as Rock'n'Roll!! coz Rock music is a kind of international words. of course Rock music was born in USA and grew up in UK. but Rock music has been shared by anyone in the whole world.
so we covered it as Rock music.
unfortunately we can't understand lyrics, coz this is by Oc.
but it doesn't matter, we don't care any lyrics on our music.
coz music is just music, not words. and we don't want to put any messages on our music.
we hope one thing about our music, just people can feel…
if we have any messages to people, then we don't use music.
the music MUST be shared by anyone even different nations, religions, politics, etc… this is the good point of music!
on our music, even there are vocals, we sing by improvised languages that has no meaning.
sometime including some words by Japanese, English, French. Spanish, Italian, etc… but no meaning! we need just "sound as vocals" on our music.
maybe coz we grew up with Western music, so we are interested in only music, not lyrics...
when we played "La Novia" in Toulouse where was the capitol of Occitania, the local people said us our Oc accents were not so bad… hahaha
Listening the song "Shine on Your Crazy Dynamite" is like an experience of watching a horror or sci-fi thriller film. Did you get the inspiration from any specific film or any you want to recommend us to match your vision of music?
originally this title is parody of Pink Floyd's "Shine on Your Crazy Diamond".
i really love films, not just about Sci-fi films.
but our music just come from the cosmos. if you feel and imagine some visions or images, this is good thing for us. but i don't wanna recommend any vision about our music, coz my recommendation makes people images limit…
anyone can have any visions on our music!
Nam Myo Ho Ren Ge Kyo (南無妙法蓮華經) is the path of guide book about devoting one's life to the harmony of universe, understanding the secret principle of live, and meditating on the Law of cause and effect. What kind of dimension or beyond previous descriptions you want to achieve in your song of the same title?
i said already we don't have any messages on our music.
this is the cover of the Canadian rock band Lighthouse's song "Nam Myo Ho Ren Ge Kyo (Let The Happiness Begin)". we just like this 1st part, so we decided to cover it. that's all.
"Psycho Buddha" is the craziest song in the album. It shows the aspect of delirium state of mind. We can hear the element of avant rock, folk or even free jazz. Is that the starting point of anyone who crosses the threshold of the Mystic Law of universe being in such state?
this song was chose from AMT's classic album "New Geocentric World of Acid Mothers Temple" (2001), this album was the 1st full length studio recording album in US, this song is 1st track of this album. it means this song including every things of AMT's musical faces at that time.
so it was good to promote our music in the new market.
in this time, the album "Psychedelic Fiction Source Book" is our first release in Taiwan.
so i think it's good idea to put this song on here again.
"Pink Lady Lemonade" is one of your famous songs in all time. Are there any story behind the song and any implication of the song name, or any idea clinging to the core of Acid Mothers Temple? And the song in separate albums has two different subtitles: "You're From Inner Space" and "You're From Outer Space." What are the exactly meanings or expressions you want to convey between inner and outer space in the song? Is there any sexual implication? What is the meaning of lemonade in the context of the song?
when i got this riff from my cosmos the first time, it was my old improv. group Nipponianippon's soundcheck of the show at the buddhism temple in probably 1992…
suddenly i caught this riff, then we played improvisation with this riff feel like forever…
when Acid Mothers Temple recorded our 1st album, suddenly i remembered this riff, so we recorded it. (you can listen it on our 1st album "Acid Mothers Temple & The Melting Paraiso U.F.O." from PSF Records.)
when we toured in US & Europe first time in 1998 (we had never played in Japan before, so our first show was in San Francisco), we played all improvised in each night.
but one day on the almost end of the tour, i think maybe it was in Glasgow, suddenly i started to play this riff, and we played it on the stage! it was the first time to play it on the stage…
our second US & European tour, this song "Pink Lady Lemonade" became already regular song on our set, but i didn't play any guitar solo with fuzz wah on this song at that time… i played just mellow beautiful solo…
but when we played at the festival in Toulouse, suddenly i started such loud and noisy guitar solo with fuzz wah!! from that night, i've played guitar solo with fuzz wah on this song…
i think the god of music taught me how to play this song finally…
about the title, i expected to put title as Syd Barrett's "Baby Lemonade" though, i made wrong… so the title became "Pink Lady Lemonade"… of course totally no meaning!

"Cometary Orbital Drive" is also the song and theme appeared in original title album in 2008 and the album "Cometary Orbital Drive to 2199" in 2013. This recurring theme indicates your strong inclination toward sci-fi fantasy and space exploration. Acid Mothers Temple's music paves a big range road for people to explore their consciousness connecting to cosmic force. Everyone has their own trip. However, under this recurring and expanding atmosphere, what kind of suggestions would you like to talk to your audience for the exploration? And what do you find in each time when you perform the song?
this song "Cometary Orbital Drive" is the one way ticket of Galactic Train to Space for people!
of course anyone can have any images and vision, can make any trips with our music.
but sometime people needs more "guide"… so this song is like guide to trip to Space!
we wanna take people to Space by this song.
when we played it first time, suddenly i got this riff from my cosmos on the stage in Austin Texas in 2007.
so i started this riff suddenly, and the band played with me. then all audience started shaking their heads… begging slowly… but ending so faster with our playing!! after the show, all audience totally freaked out…
still now, we're playing this song on the end of the set in each night, we can see people freaks out by slow… ha!

This is your second time coming to Taiwan for performance. What is the difference between "Melting Paradiso U.F.O" and "Cosmic Inferno"? Will you have any surprise for Taiwanese fans?
AMT & The Melting Paraiso U.F.O. is authentic Acid Mothers Temple. this is the bedrock of AMT.
AMT & The Cosmic Inferno is an affluent of AMT. you can read the story why the Cosmic _inferno was formed here.
http://acidmothers.com/whats-amt/acid-mothers-temple-the-cosmic-inferno/profile
so finally Acid Mothers Temple have come to Taiwan!!
---

「本事現場 18」極樂天堂不明飛行物 Acid Mothers Temple & The Melting Paraiso U.F.O. Taiwan Tour 2018
2018/11/29 (四) 台北場
時間:19:30 開放入場,20:00 演出開始
地點:PIPE Live Music (台北市中正區思源街1號)
Opning Act: SLEAZE 湯湯水水
票價:一般預售 $1100,三人預售套票 $2700,現場 $1300
星座優惠:和宇宙天線河端一同為巨蟹座:$900
(優惠票限小白兔唱片及現場購買)
線上購票:https://bit.ly/2IQ2XiP
實體售票點:小白兔唱片(台北市大安區浦城街21巷1-1號)
2018/12/02 (日) 台南場
地點:LUCfest 貴人散步音樂節
詳細活動及購票資訊:https://bit.ly/2MDs6lQ