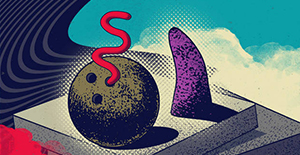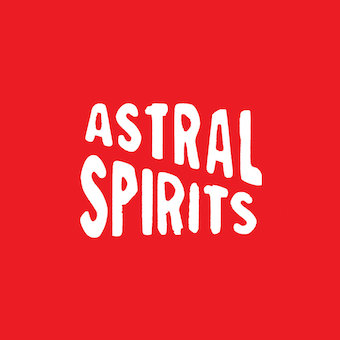 Astral Spirits,一個 2014 於奧斯汀成立的獨立廠牌,專挖掘各地新鮮的 Free Jazz、即興以及實驗音樂組合,早期的發行皆以少量卡帶的方式運行,五年過去現在已成為一個發行超過 100 個品項的獨特廠牌,也開始推出了 CD / 黑膠版本,廠牌主理人的目標是希望讓更多不同族群、年齡、背景等... 多方面的人都能接收到這些出類拔萃的音樂。
如同廠牌主理人所希望的,在音樂之外,相信有許多人是被 Astral Spirits 那些特色鮮明的封面設計所吸引進而認識到這個廠牌,那些超現實、幾何、色彩可愛的封面畫作不難吸引到各式音樂喜好的樂迷如:喜愛復古、迷幻音樂、前衛、爵士、極簡、合成器愛好者等... 這些美妙的封面皆出自於藝術家 Jaime Zuverza 之手,曾經是 Lo-Fi 傳奇 Smog 首腦 Bill Callahan 的貝斯手,那段期間抽空開始自己的設計創作,他的作品有龐克的叛逆、超現實的美與搞怪的惡趣味,獨樹一格的風味也讓不少樂團像是Ringo Deathstarr, The Octopus Project, Sugar Candy Mountain, Bill Callahan 出的「書」 等... 風格各異的樂團請他設計海報與專輯封面,也曾擔任了韓國知名電影導演朴贊郁「復仇三部曲」第一部《我要復仇》的原聲帶黑膠版本的專輯設計,Jaime Zuverza 的作品越看越上癮,有興趣的朋友可以至他的網站瞧瞧:http://www.zuverza.com/
講了那麼多封面很好看,其實就是想讓大家先忘記這家廠牌是做什麼樣的音樂類型,先物色一張自己最有感的封面,然後進行一場特別的音樂旅程,或許會有意外收穫,也歡迎喜歡這個廠牌但在小白兔沒有找到你所想要的專輯的朋友私訊我們訂貨!
廠牌專頁:https://reurl.cc/MvoxXX
廠牌官網:https://www.astralspiritsrecords.com/


---
Anáhuac 《Anáhuac》墨西哥
CHRIS COGBURN: percussion, electronics
JUAN GARCÍA: double bass
IGNAZ SCHICK: turntables, sampler, electronics
Recorded by Ignaz Schick at Anáhuac 33 in Mexico City on May 22, 2106.
Mixed & Mastered by Werner Dafeldecker in Berlin, Germany.
Greene / Smith / Moses《Life's Intense Mystery》波士頓
BURTON GREENE - piano
DAMON SMITH - double bass
RA KALAM BOB MOSES - drums, percussion
Recorded by Eric Zinman October 7th, 2017 at the Lily Pad in Cambridge, MA.
Mixed & Mastered by Weasel Walter
Charles Rumback《Cadillac Turns》芝加哥
Jim Baker - Piano
Charles Rumback - Drums
James Singleton - Bass
Recorded by David Zuchowski at the Instigation Festival (Chicago) at Constellation September 7, 2017.
Colin Fisher Quartet《Living Midnight》多倫多
COLIN FISHER - tenor/alto saxophones
DANIEL CARTER - tenor/alto/soprano saxophones, clarinet, flute
BRANDON LOPEZ - upright bass
MARC EDWARDS - drums/percussion
Recorded at Seizures Palace by Jason Lafarge.
Mixed & Mastered by Ricardo Lagomasino.
Berman / Lytton / Roebke《Trio Discrepancies》芝加哥
JOSH BERMAN - Cornet
PAUL LYTTON - Percussion
JASON ROEBKE - Bass
Recorded by:
JD Service (Jose & Marco Dicati) at Cinema Torresino, Padova, Italy - April 7, 2018.
Jason Roebke at Fri Form, Trondheim, Norway - April 11, 2018.
Mixed by Todd A. Carter and Jason Roebke at belAir, Chicago.
Mastered by Alan Jones at Laminal Audio.
Shiroishi / Golia / Fujioka / Cline《Borasisi》洛杉磯
PATRICK SHIROISHI - saxophones
VINNY GOLIA - saxophones
DYLAN FUJIOKA - drums
ALEX CLINE - drums & percussion
Recorded on the 7th of October, 2018 by Samur Khouja at Seahorse Sound Studios, Los Angeles, CA
Mixed and Mastered by Felix Salazar
Thomas / Butcher / Solberg 《Fictional Souvenirs》 倫敦
Pat Thomas - Moog Theremini & IPad based electronics
John Butcher - Saxophones
Ståle Liavik Solberg - Drums & Percussion
In Concert at Iklectik, "Old Paradise Yard", London - 19 July 2017.
Recorded by Giovanni La Rovere.
Mixed by John Butcher
Mastered by Alan Jones at Laminal Audio
Harris Eisenstadt《Old Growth Forest II》布魯克林
Jeb Bishop - trombone
Tony Malaby - tenor and soprano saxophones
Jason Roebke - bass Harris Eisenstadt - drums, compositions
All compositions by Harris Eisenstadt, Heresy Music (SOCAN)
Recorded by Jared Libby live at The Parlor Room, Northampton, MA, June 11, 2017.
Mixed by Jonathan Goldberger at Down Home Labs, August 2017.
Mastered by Mikey Young.